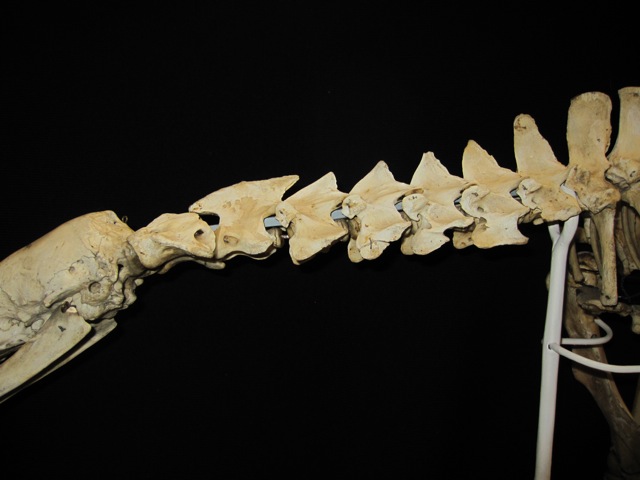 Recently, ONP was falsely claimed to be merely the midpoint in the dorsoventral range of motion (which, if true, would imply all joints have equal dorsal and ventral flexibility). In fact, ONP is a geometrically-defined undeflected stated, relative to which dorsal and ventral flexion limits are naturally, and universally, measured.
ONP is a useful reference state for describing behaviors. In ONP the head is naturally held above the shoulders in most large vertebrates (exceptions including rhino, buffalo, hippo, ground sloth, and this anteater (Myrmecophaga tridactyla). Most vertebrates spend much of their day in ONP when not feeding (CLP = CVP = ONP). Moreover, most lower their head when feeding (CFP < ONP). Again, there are exceptions, e.g., bunnies and ostriches hold their heads extra high when vigilant and not eating (i.e., CVP >> ONP).
Photographed at the Cambridge University Museum of Zoology in collaboration with John Martin.